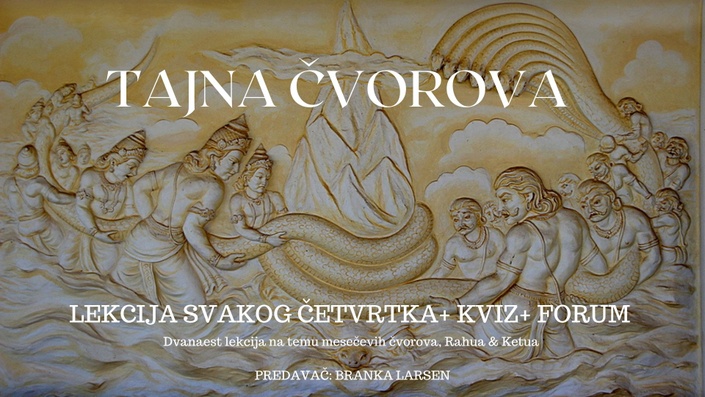 Tajna čvorova
UTEMELJITE ZNANJE O ČVOROVIMA KROZ JASNE ĐOTIŠ KONCEPTE
Tajna čvorova je e-kurs u kojem se nalazi dvanaest pisanih lekcija, razni kvizevi kao i pristup forumu Pitanja & Odgovori.
Tokom kursa primićete dvanaest kratkih i sažetih lekcija koje su osmišljene da poduče najvažnije aspekte čvorova, njihovo prisustvo u svakodnevnom životu ali i u tumačenju horoskopa.

Šta je to što možete očekivati tokom kursa:
Putem kvizeva i provokativnih pitanja, stavićeno na test (primenjeno) znanje o čvorovima,
Svakog četvrtka dobićete kratku lekciju zajedno sa odgovorima na prethodni kviz,
I konačno, tokom programa možete postavljati pitanja, ali i pročitati pitanja i odgovore drugih učenika.
Vreme koje ovaj kurs zahteva od vas je 30 minuta svake nedelje.
Ovaj kurs namenjen je ljubiteljima astrologije i đotiša koji znaju ponešto o čvorovima, ali njihovo znanje nije utemeljeno u đotiš principima i konceptima.
Cilj i namera ovog kursa jeste do ukloni sve nesigurnosti i konfuzije u vezi sa prirodom, manifestacijom i značenjima čvorova.
Ovaj kurs je za vas ako cenite čvrste osnove i jasne đotiš koncepte kroz koje ćete produbite vaše razumevanje Rahua & Ketua, u svakodnevnom životu kao i kod analize horoskopa.
Program kursa sastoji se od 12 kratkih i sažetih lekcija + Kviz + Segment za Pitanja i Odgovore.
Kursom su obuhvaćene sledeće lekcije: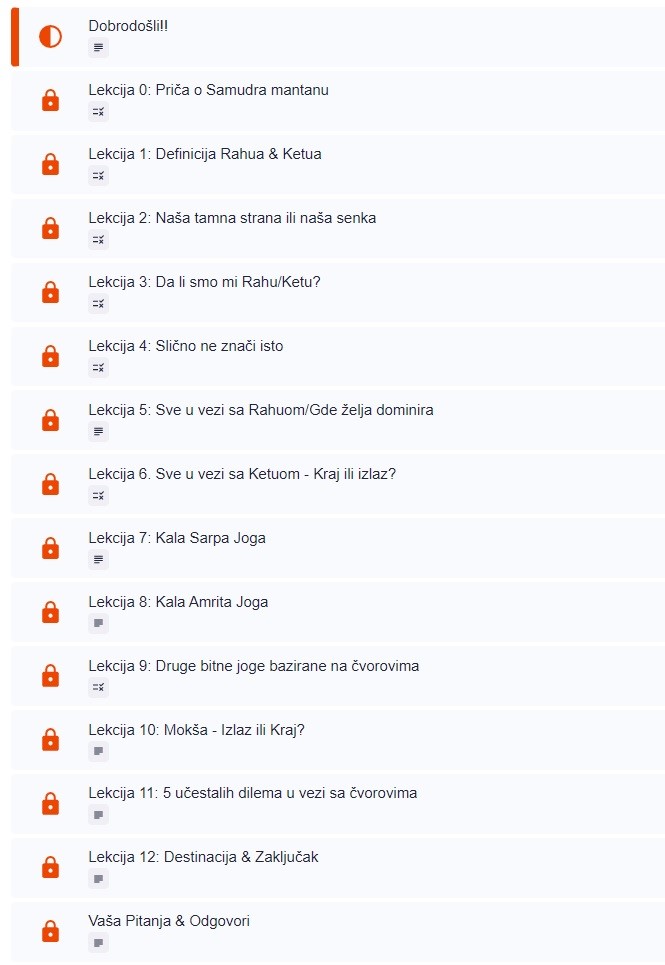 Your Instructor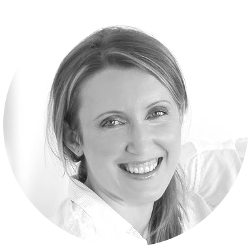 Jaimini Scholar, Jyotiṣa Paṇḍita, PJC Mentor, Branka started learning jyotiṣa since 2001 from SJC Serbia.
In her early years of study, she was encouraged to travel and start teaching Jyotish in small beginner groups alongside her friends and colleagues. Since her first touch with Jyotish in 2001, she has travelled the world, attending courses held by her Jyotish Guru Pt. Sanjay Rath. Branka has been part of all major courses conducted by her Guruji including the Mantra Shastra course (ongoing), Shiva Mahāpurāṇa course, etc.
Her mother and mother's side of the family got initiated into the practice of Transcendental Meditation, whilst her aunt opened the doors to the subjects of Krishna, Ayurveda, and spirituality.
Her early love for spiritual books and the subject of Jyotish inspired her to translate five of her Guru's books to her native language. She is currently working on a commentary to the Jyotish classic Jataka Pārijāta, contributes to Jyotish magazine The Jyotish Digest and keeps a weekly Jyotish newsletter.
She graduated from the University of Natural Sciences in Novi Sad with a degree in Geography and Tourism. Email: [email protected]
Frequently Asked Questions
Kada kurs počinje, a kada se završava??
Prva lekcija biće objavljena u četvrtak, 26. avgusta, a svaka sledeća lekcija biće objavljena četvrtkom.
Koliko dugo imam pristup ovom kursu?
Kako Vam zvuči doživotno? Imate neograničen pristup kursu, sa bilo kog uređaja, bilo da koristite telefon ili kompjuter.
Imate pitanje na koje niste pronašli odgovor?
Želim da bude sigurni u vašu investiciju u znanje. Ukoliko imate pitanje na koje niste pronašli odgovor, molim da mi pišete na
[email protected]
Ne nudimo refundacije za ovaj kurs!